I wrote a check_mk check for Dell « Compellent » Storage Arrays.
It was developped for the SC4020 model, and works also for SCv2000/SCv2020 (thanks Emmanuel) and SC7020. It should work with other models (SC5020, SC8000, SC9000).
The following items can be monitored:
Global status, as reported by the system
Controllers status
I/O modules status
Disk status
Hardware sensors status
Temperatures (with performance data)
Power supplies status
Volume status
Servers status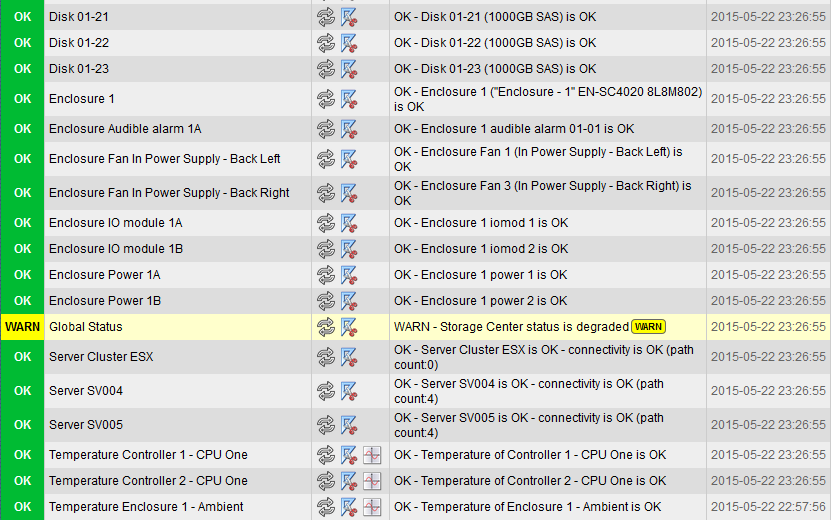 Download from Check-MK Exchange
Have fun !
Update 27/06/2017 : Since SCOS 7.x, temperature values are not correctly reported through SNMP. This caused a crash of the temperature checks.This is a known bug which will be addressed with SCOS 7.2.10. Meanwhile, I'll release version 1.1, containing workarounds to avoid crashes.